Ok, I'm back now. Whooo Hooooo!!!
Before I continue with this story of how I can to blogging make sure if you haven't already you read Pt.1. I'll be here waiting when you get back…..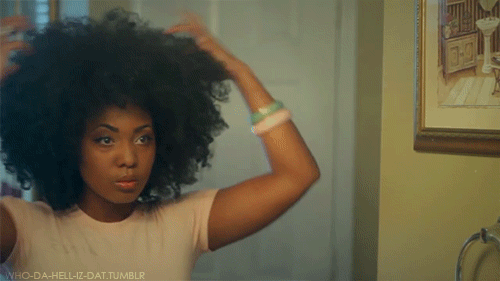 Ok now without further a due……
So, my relationship with the boys' father went south and my time became split between work and being supermom. Never really having time for self. I tried dating but that became a disaster because even the most understanding person on the planet would start getting tired of you not having time for them. I mean who am I kidding if I barely had time for myself how could I possibly add time for another person???? It was crazy!!! I mean my only piece of sanity would be the bus ride to and from work. I could take the train but its too fast past and crowded. The bus was a little slower. I had a chance to converse here and there with co-workers and friends that may be going in the same direction. I was able to listen to music, play games and catch up on social media through my phone. I even got back into reading. As much as I love my kids both biological and my work children that's no way to live life. I needed something. I needed an outlet. So I bought a journal. Named it decorated it and all. The first few entries flowing out effortlessly. After a while, I lost things to write about. I would just write about my day but it didn't do anything for me because every day seemed to be the same. The same routine over and over again with maybe one or two slight changes.
BOOOOOORRRRRRRRRING!!!!! 
So this went on for a few years. So I started reading and trying to do things, like go to the gym, do a big chop and go natural, try new recipes I seen from those Tasty Videos on Facebook. I even tried to do like a ladies night once a month which was a very short term thing before that crashed and burned. I started wearing more makeup and watching Youtube videos to get makeup tips and natural hair ideas. I had to do something because any longer I probably would have lost my mind.
Anywho, I started reading again. 50 Shades of Grey Trilogy,  Think Like A Man, and a couple of other books on Ophrah's booklist. I started remembering my dreams to be an author. I started to think about that book I told you about in Pt. 1 and I'm like I should get back into my writing again. This time I wanted to go about it in a different light though. I decided I wanted to 1st feel around and see what kind of writing works best for me. I mean I do a bit of everything from short stories, poetry, inspiration quotes, songs etc… as you can see some of those things thus far in my previous post. Secondly, I wanted to build a brand and a following so that when I actually do committee to a book and publish I will have a foundation of supporters, because what good is publishing a book if no one is going to read it? Think about how fast people run out and buy products just because a celebrity's name is on it. 🙋🏾‍♀️🙋🏾‍♀️🙋🏾‍♀️ I'm guilty of it. I was quick to buy some FENTY makeup from Rihanna when I first dropped. Those Matchstix are everything! Shoooo I'm actually waiting for her matte lipsticks to drop Tuesday, December 26. Yes!!!! I love me some Lippies, especially Matte and or glitter (hence the name Sm00chezzz 💋💋💋)
Sorry, back to the reason why we are here. So yea I wanted to get my work out here and feel it out get connected with people that have the same interest as me. What better way than blogging, Right??? But what did I really know about blogging??? NADA. Where do I start??? So I started looking around into something and then one day a was talking to Lady E (I nominated her in a previous post for those of you who may not know I Accept the Liebster Blog Award) and she mention she wanted to start blogging as well and that she heard WordPress was a great website for beginners. So I hoped on it that same day. I started my Blog Page on here 10 1/2 months ago. Here I am now a Blogger meeting other bloggers learning new things every day and pushing myself. I've recently started a Facebook and Instagram Page for my blogging, which is doing well. Now, I've had my ups and downs during these 10 1/2 ( we can talk about that another time) but I'm committed to this and I'm giving my 100%. I no longer have two babies I have three. Love…Life…Truth is my baby and Sm00chezz is my Brand.
Many Besos…
Thank you to those of you who have been following me and supporting me thus far and for the newbies welcome and do join me on this journey. I still have every intention of writing my book but right now I will focus on blogging and maybe another year I will have decided which route I want my book to go.
    Xoxoxo, Sm00chezzz 💋💋💋