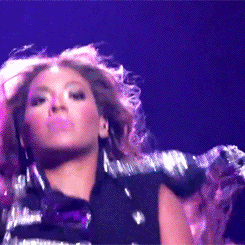 Yasss!!! Your girl just finished her 5th day of this challenge. I'm just knocking these days down like bam bam pow! Just one day at a time. To tell you the truth I'm feeling good. Like I feel more energetic and motivated. I even cleaned up my room today. Well, I still have some work to do but a big portion of it is cleaned. I hate cleaning so I normally push it to the side until forever but not today! I even have some thoughts of rearranging it and even painting it, but let's take that day by day as well. I don't know if its the detox water or the fact that I have been out of work all week but either way I'm feeling uplifted. Let's see if that continues next week when I have to return to work. I'll keep you posted on that one.
Now let's get back to the real reason we are here. So for those of you who have just join in on my journey check out Day 1 and Day 3 post before we go any further. Keep in mind I post every other day about this, but I do cover all days within each post. Also, I do a different detox water every other day. So yesterday was Day 4 and I had the same water from Day 3, which was Strawberry, Orange, and Basil. I really enjoyed it. Everything about it was perfect. No complaints. I will say I was actually surprised the basil went really well with the combination. It was a nice subtle complement. Below is a proof pic of Day 4. Excuse the scarf on my head. but when I'm home wigs come off and scarves go on. Yes, I say wig because I'm proud of my wigs. Now your girl is far from bald but something about being able to switch it up whenever and however I want is just the way I roll. Anywho, back to this good ole refreshing detox water. For those of you taking the challenge with me send me your proof pics.
So as you know Day 5 is the switch up day. After being outside yesterday and feeling how mother nature blessed us with some warm weather I chose to go with a nice Cool Refresher Mix. When you hear cool and refreshing what comes to your mind? For me, it's Lime, Raspberries, and Coconut. Now, I was going to add mint but since I was so impressed with the way Day 3 and 4 Basil herb worked with the other fruits I figured why not give it another shot. So, that's just what I did.
The Benefits:
Lime is a natural detoxifier and it helps with  digestion
Basil has anti-bacterial benefits and is an anti-inflammatory
Raspberries contain anti-inflammatory phytochemicals that are anti-aging and anti-cancer.
Coconut is a natural stress buster, balances acid levels and cools the digestive system.
Water is a purifier, replenisher, and hydrator. It helps flush out toxins in the body.
Reminders

:
Doctors recommend 8 glasses of water (64 ounces) daily
Always wash off your fruits and herbs before adding to your water
Herbs have a strong flavor and may overpower your water (a little can go a long way)
Let your detox/infused water chill in the refrigerator for at least 30 minutes to 1hrs
Freezing  it can help cut time in half
Detox/ Infuse water can last up 2-3 days
Berries and herbs will start to disintegrate within 1-2 days while oranges, lemons, limes, and cucumbers will last longer than the other fruits.
Please Don't Forget to Follow Me Here as well as Instagram and Facebook.Your support is truly appreciated!
***You all are welcome to take the challenge with me. You can start today you can start tomorrow. Just start. It's always fun to do it with others rather than alone. The more the merrier. Feel free to contact me with any questions or concerns. If you have allergies/limitations shoot me an email and I will send you a list of substitutions.
Xoxox,
Sm00chezzz 💋💋💋